Maintaining a clean fabric surface of your pool cover is just as important as regular maintenance and service. Rinsing and washing the cover fabric at least once a year helps keep the cover looking its best, and can even help extend its overall life span.
Automatic pool cover fabric will begin to show some signs of wear as a result of being exposed to environmental elements over time. On average, an automatic pool covers fabric will last 7 years depending on the pool water and chemical buildup, sunlight exposure, and other environmental elements. You can also buy the best pool covers from poolenclosures-poolcovers.co.uk/automatic-pool-covers.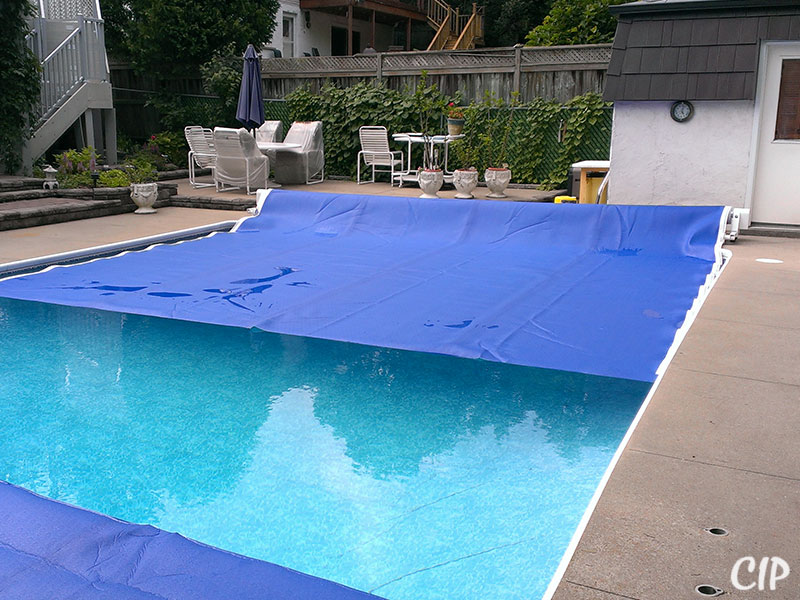 Cleaning your Pool Cover
Remove Large Debris from the Cover Regularly
The great thing about automatic pool covers is that they help prevent leaves, debris, and more from getting into your pool. However, because of this, you will need to regularly remove large debris from the top of the cover.
Dry leaves can be removed using a leaf blower or a leaf rake. Wet leaves should either be left to dry first or raked and scooped off of the cover and into a receptacle. If you need to walk on the cover to reach all debris, we recommend wearing lightweight shoes to avoid potentially scuffing the fabric.
Rinse the Cover with Water
Now that all the large debris is removed from the cover you're ready to rinse it off. With a garden hose, start from the cover box end and begin spraying the debris toward the opposite end of the cover.
Place the cover pump in the center of the cover to help remove excess water. You never want to leave large puddles of water on top of the cover for long, as it can put a strain on the motor, reels, and ropes.